For the environmental renders I followed an early storyboard as well as several concept variations. It was important to portrait the dominance of technology as well as achieving a sense of scale, feeling lost but not helpless in a vast landscape.
I took over the animation of this scene due to lack of time. We were very ambitious with our project but had to limit the projection mapping to two scenes in the end.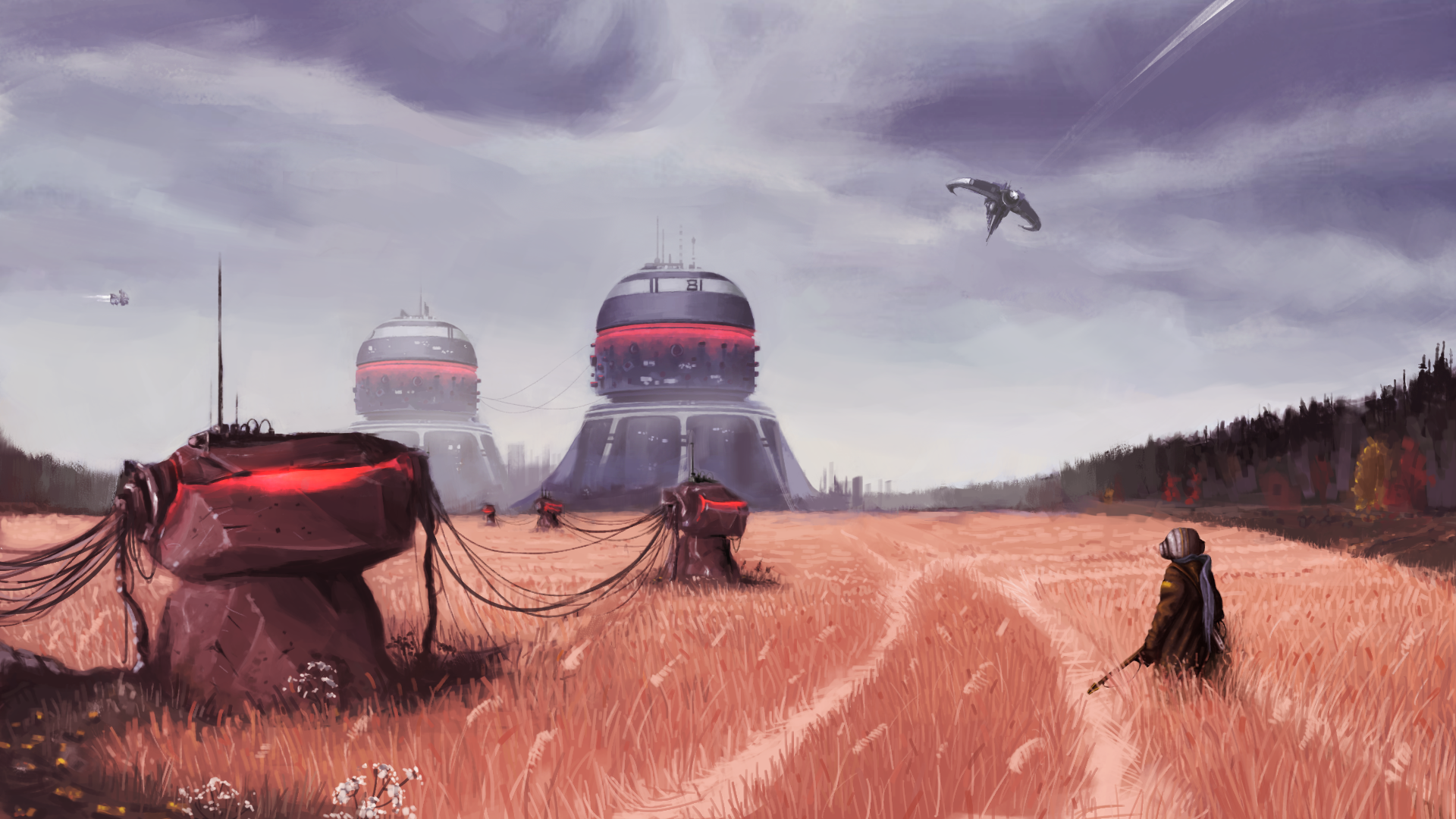 Projection mapping was a learning experience and several things could've been done better with this painting in order to improve the work flow in our team. The file was split up in several layers and mostly not clean cut, which caused weird 3D borders. They also had to be readjusted in order to provide enough space for the camera animation.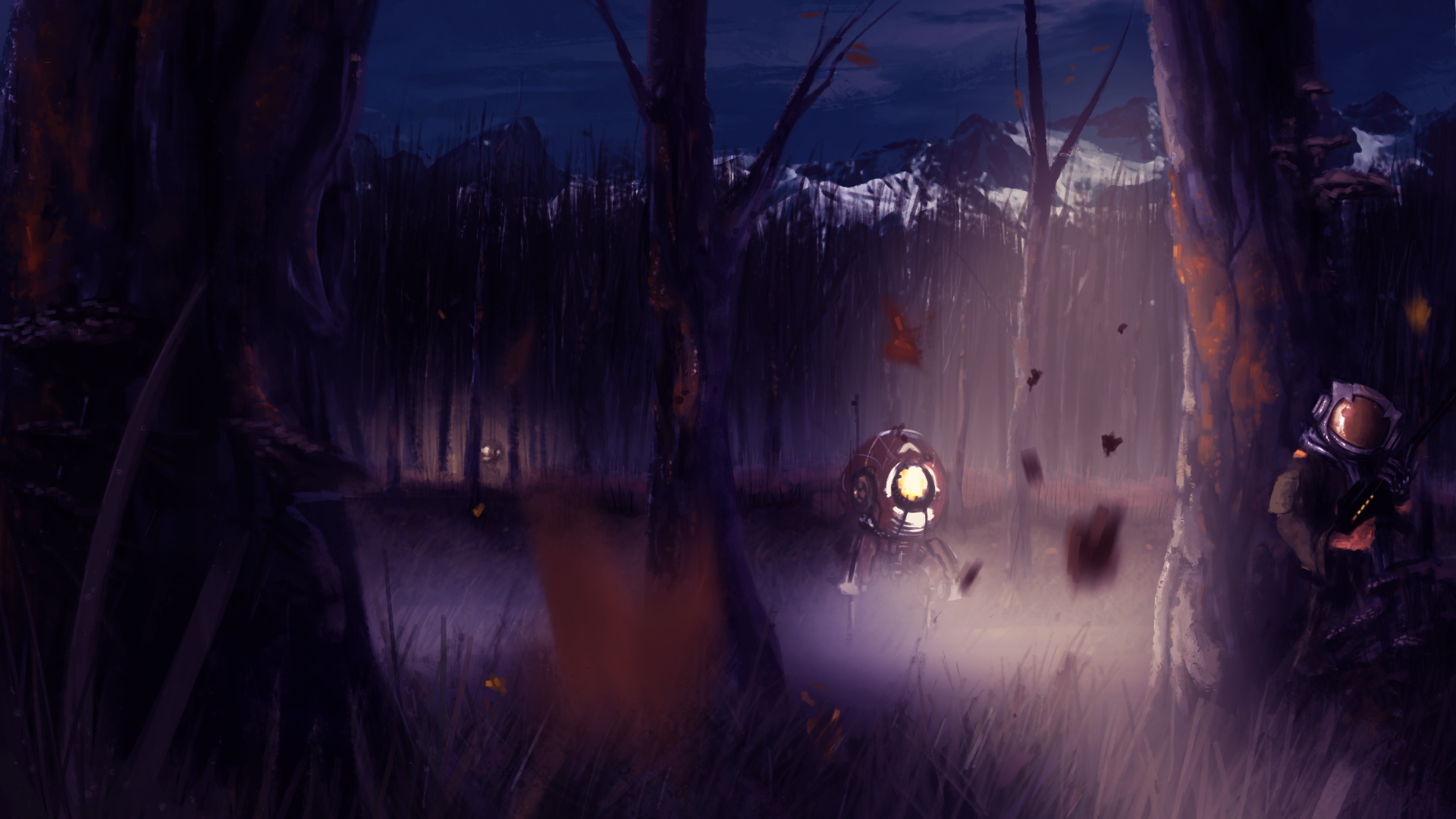 Thumbnails/ sketches for the buildings, mechs and a possible companion: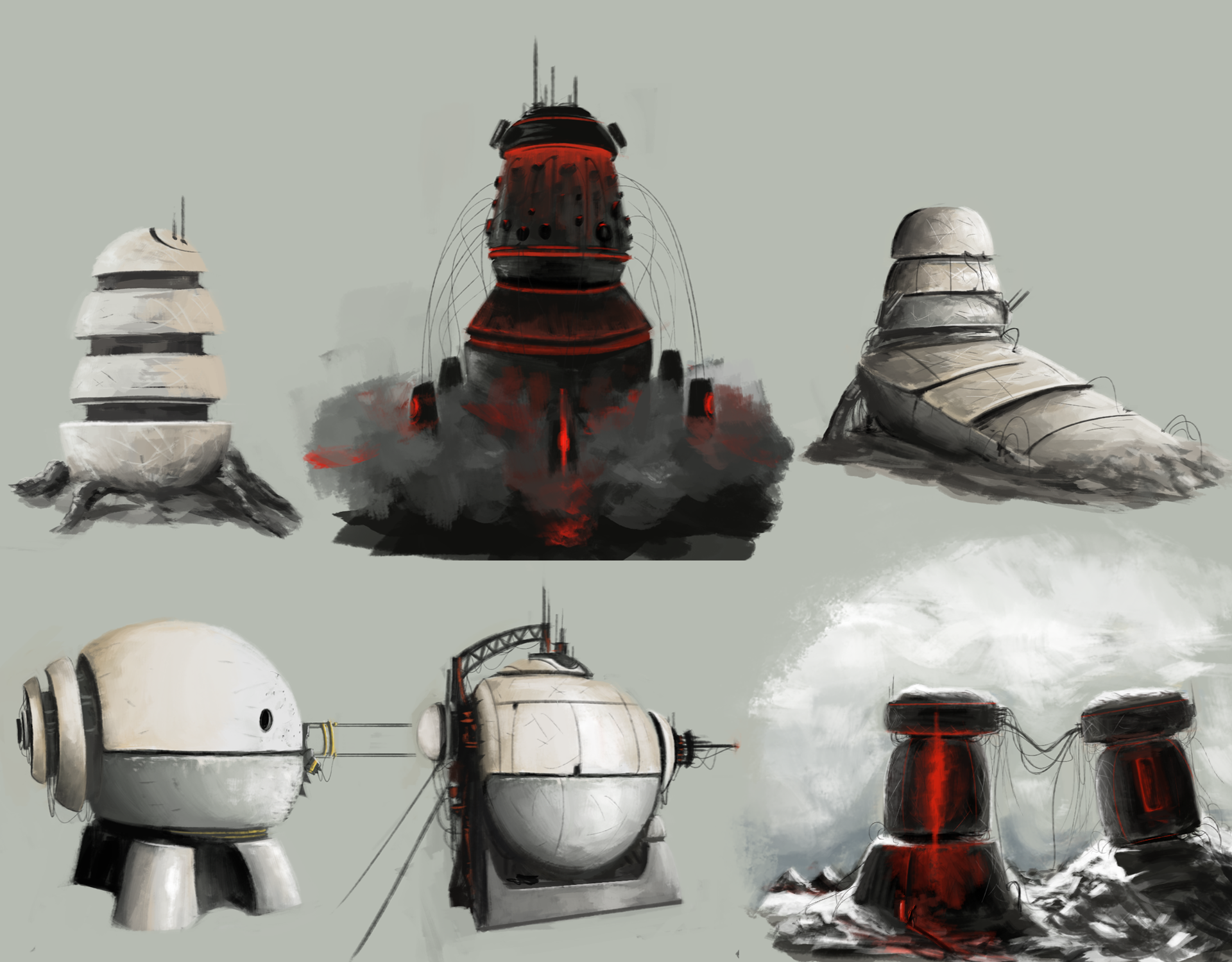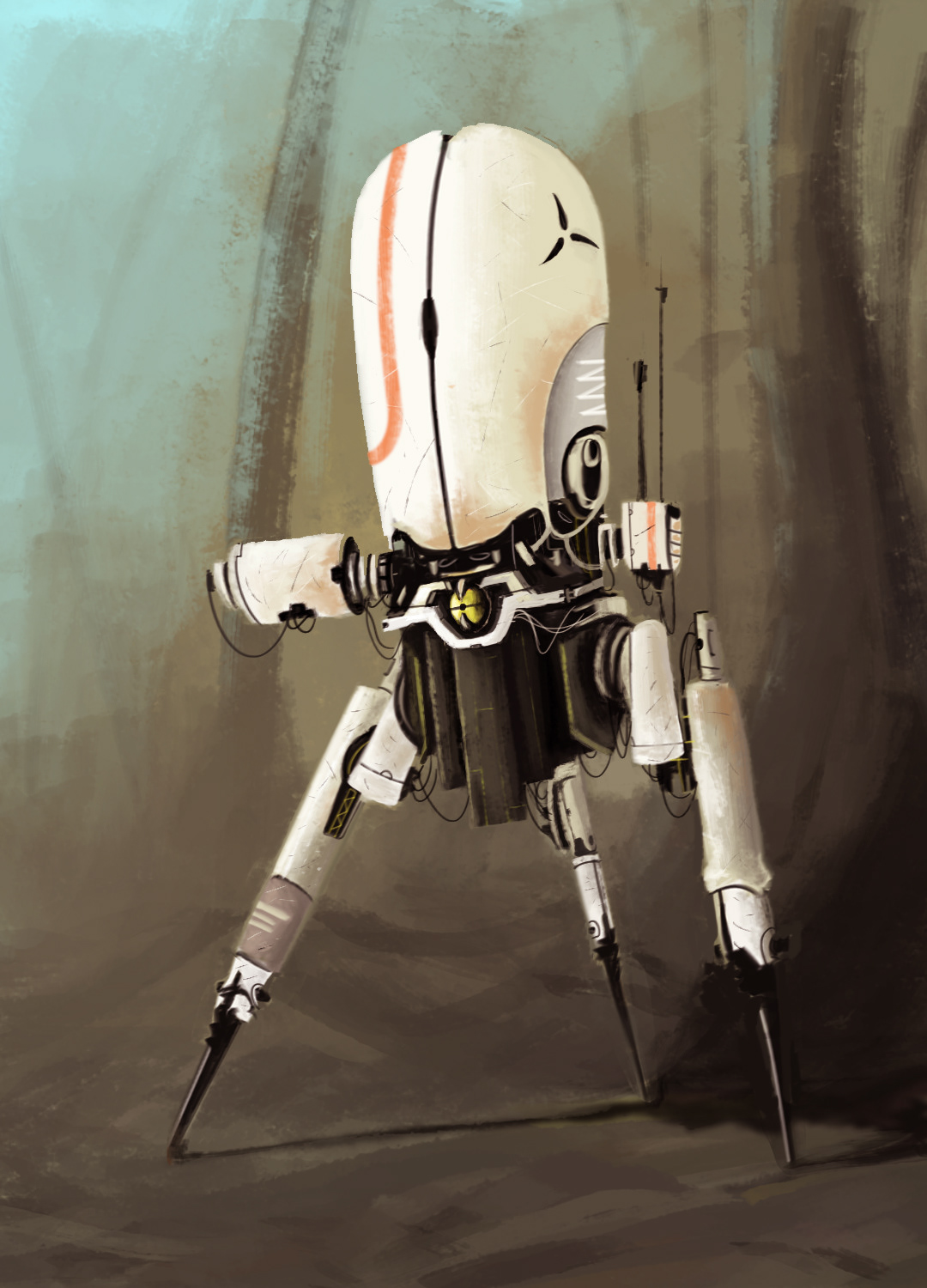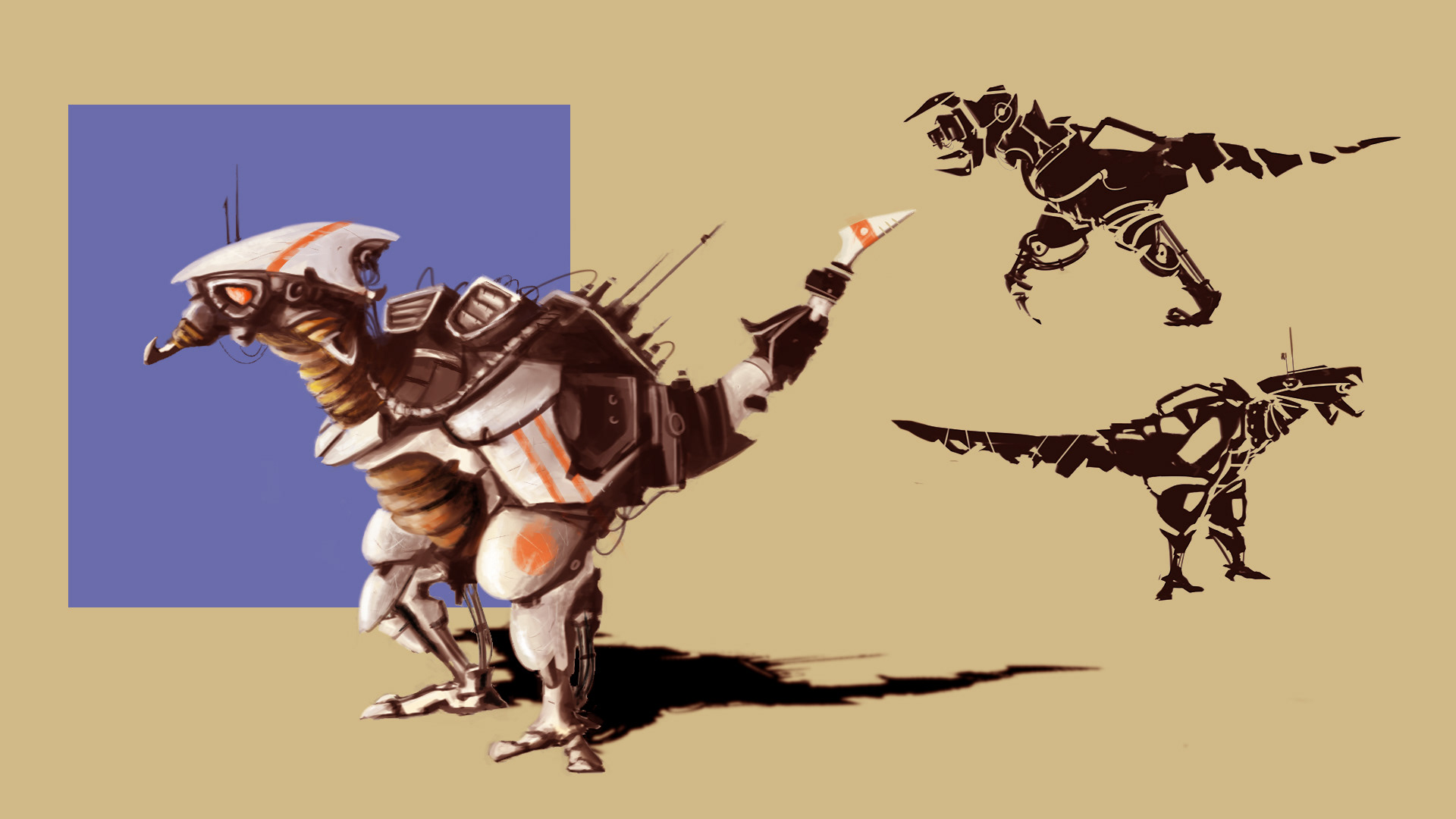 Illustration/Concept: Sophia Bruggemann & Alexander Schwandner
Programs Used: Cinema 4D, After Effects, Photoshop, 3DS Max, Zbrush, 3D Coat, Substance Painter